Plantar Fasciitis Program With Core Boot

Core Boot is a great tool to nourish the plantar fascia.
You will be able to treat & train the myofascial connections between your foot-ankle-knee-hip and deep core muscle to create multi-dimensional strength & functional flexibility.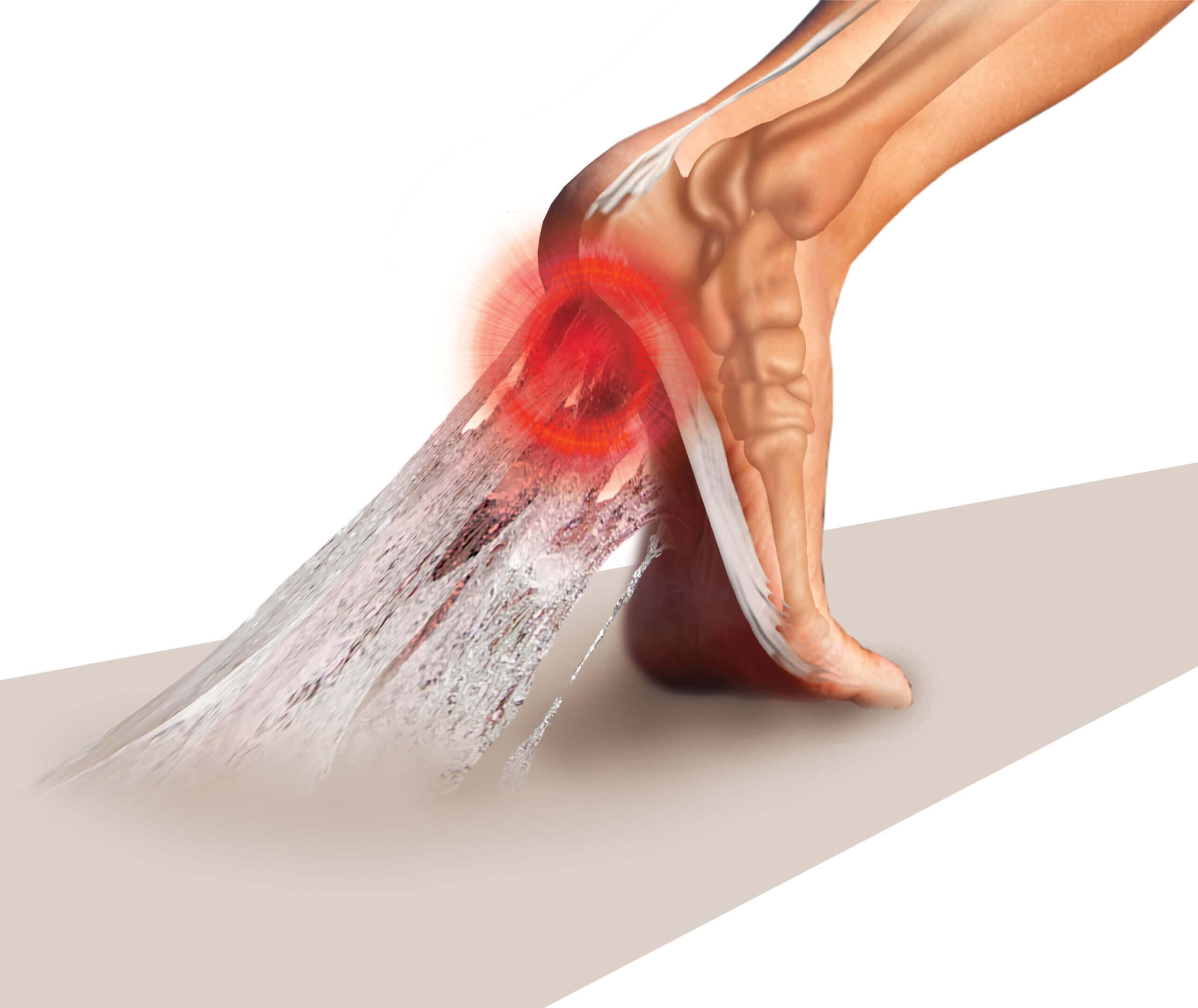 What Is Plantar Fasciitis?
Plantar fasciitis is inflammation of the thick band of fascial tissue at the bottom of your foot that runs from your heel bone to your toes.
What's fascinating with the foot is that any imbalance in it will impact other parts of the body. That is why with plantar fasciitis, you want to address more than just the plantar fascia.
The foot is our body's foundation from a biomechanical and fascial perspective, and also sensory, muscle synergy aspect.
Yet, we rarely treat and train our feet, and we end up with all kinds of compensations, starting but not limiting to plantar fasciitis.
PAIN MAY NOT JUST BE COMING FROM THE PLANTAR FASCIA
Do You Know The Potential Causes of Plantar Fasciitis?
Myofascial (muscles & fascia) imbalances between your foot-ankle-knee-hip and deep core muscles can result in plantar fasciitis.





What's Included With Your Plantar Fasciitis Program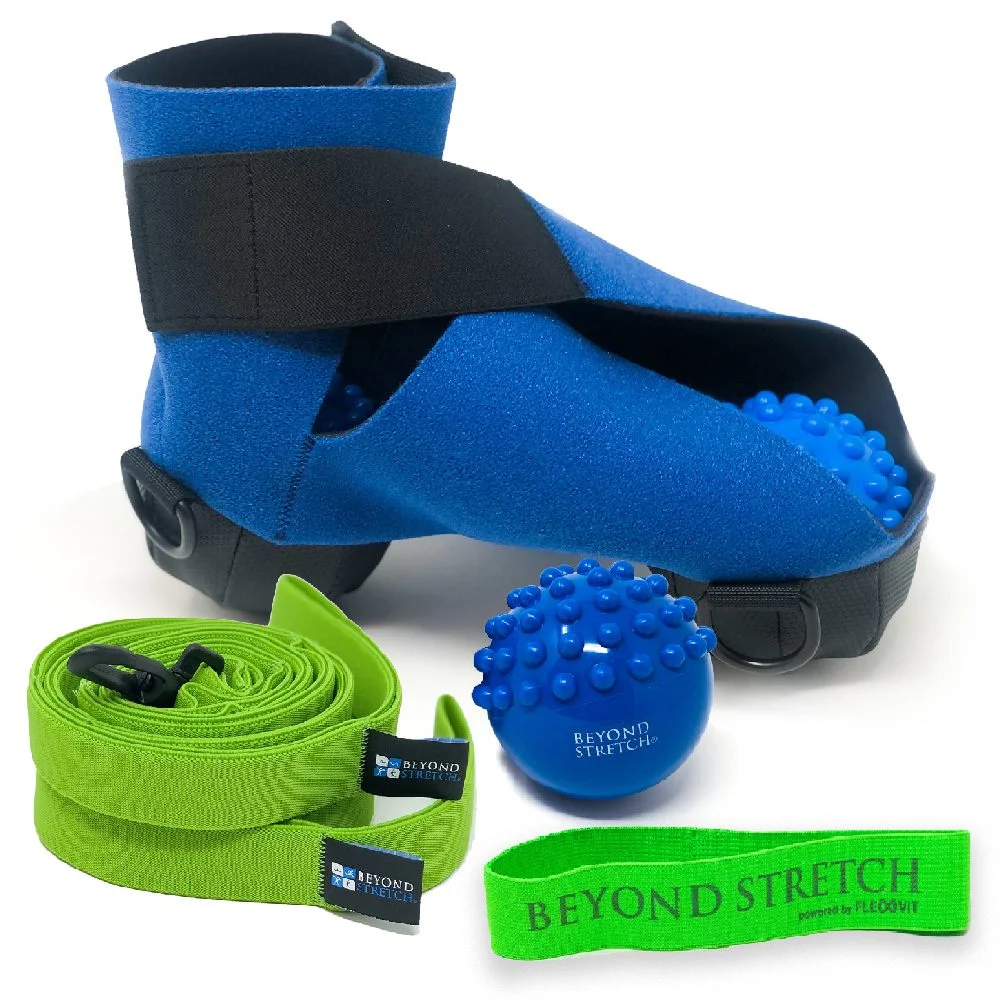 1. Physical Equipment
4 individual fitness and rehab tools to target plantar fascia and the myofascial connections between the foot-ankle-knee-hip and core muscles. You will be able to utilize them separately or together as your new full-body training system for home and travel.
1 Core Boot
2 Beyond Stretch Myofascial Release Balls
2 Beyond Stretch Multifunctional Resistance Workout Bands
1 Beyond Stretch Workout Mini Band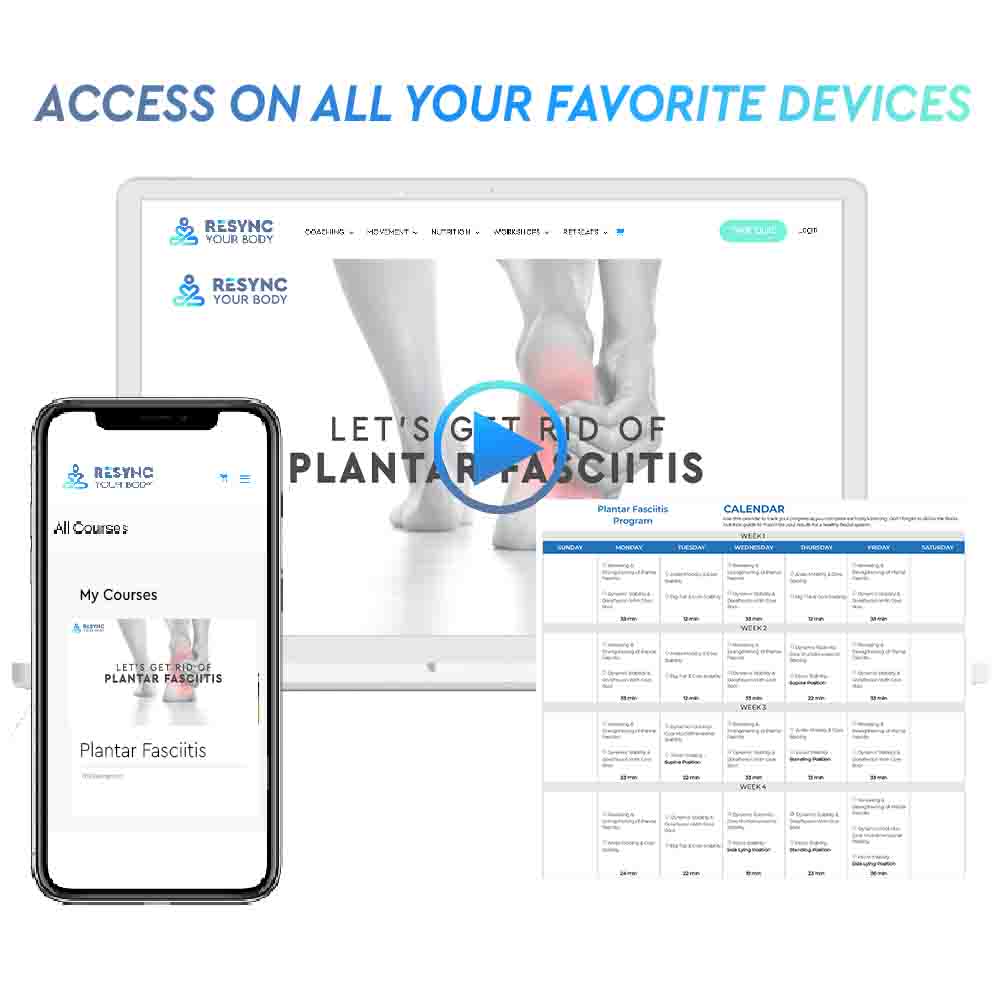 2. Content Calendar & Training Videos
Along with the training videos, you receive a 4-week exercise calendar.
Keep track of your progress with easy-to-follow steps
5 days of training per week
Each session is no more than 20-30 minutes a day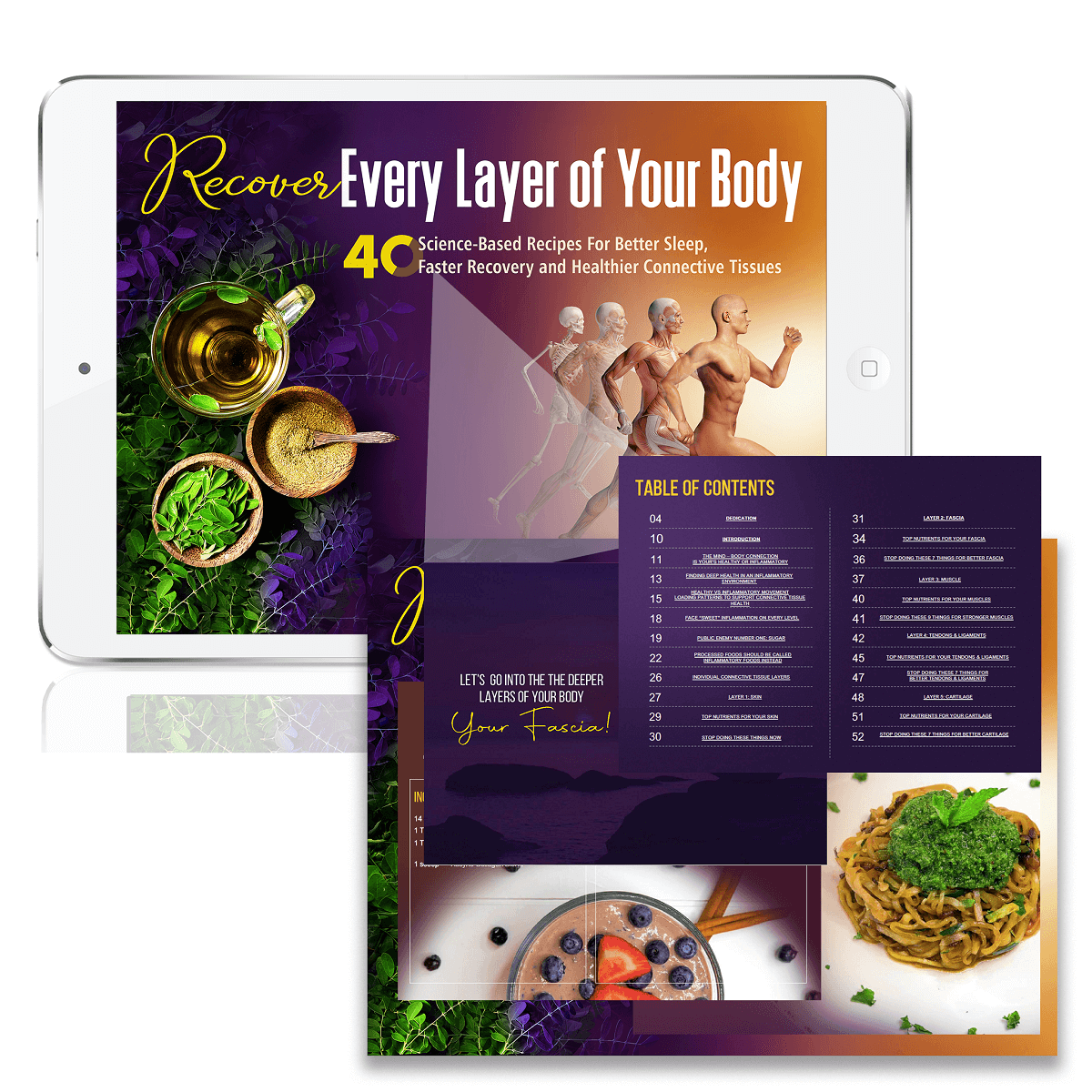 3. Nutritional Guidance
You will receive science-based research with recipes that support the health of every layer of the body, from your skin to your bone,
 including 
fascia.
Get access to Recover Every layer of Your body eBook
Learn what nutrients you should consume and avoid for healthy and resilient connective tissuse health
2 Beyond Stretch Multifunctional Resistance Workout Bands
Easy recipes to replicate in your kitchen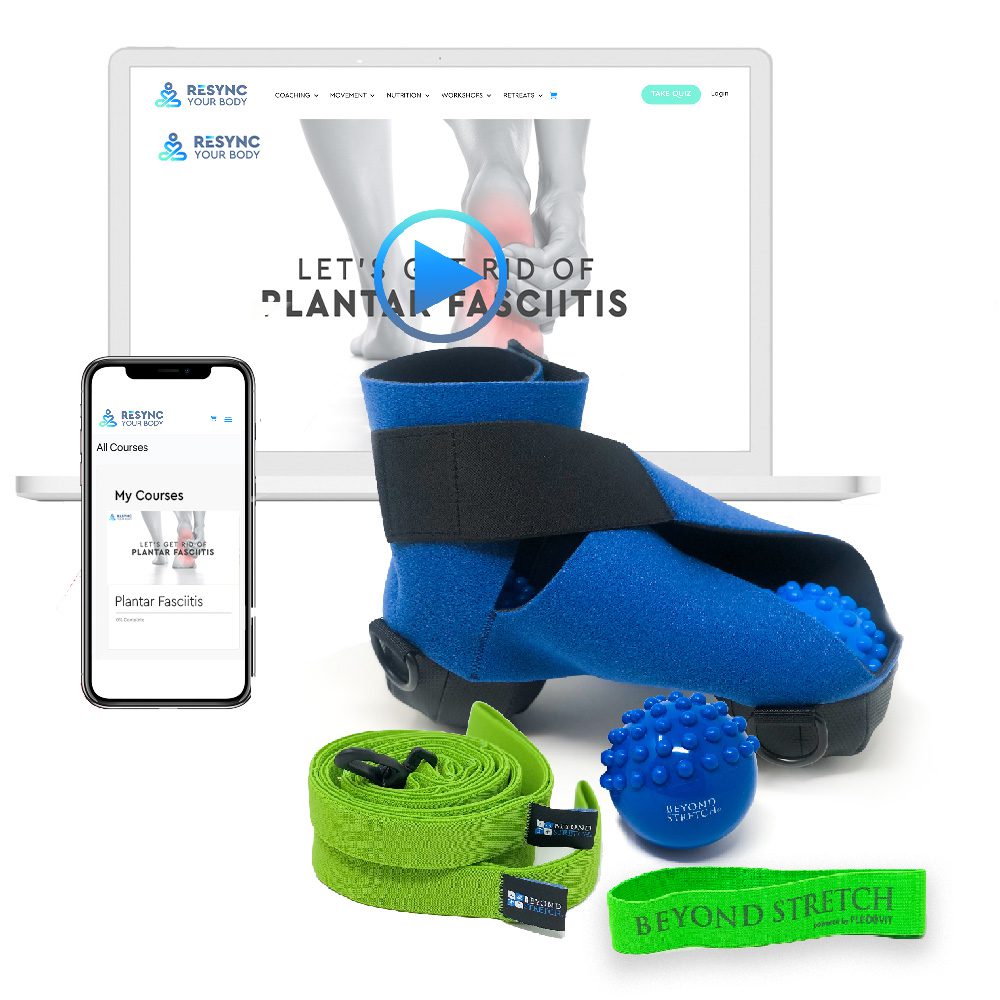 Plantar Fasciitis Program With Single Core Boot Kit
SIZE CHART
What's Included
1 Core Boot
Please check the sizing chart above for sizing
2 Myofascial Release Balls
2 Multifunctional Resistance Bands
Access to The Plantar Fascia Program
Nutritional Guidance
Online science-based 40 recipe eBook